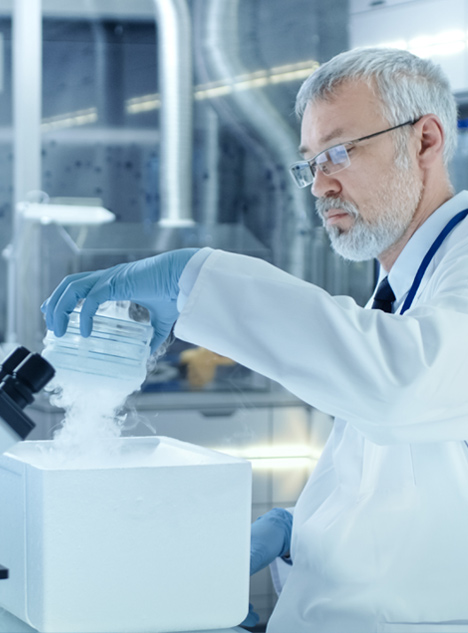 In healthcare environments, cold storage units house medicines and biological samples — the quality of which can be easily compromised by extreme temperature variations. With CORIS as a safety net for proper healthcare temperature monitoring, healthcare professionals can keep critical assets safe and maintain compliance.
Smart
When cold storage temperatures exceed predefined thresholds, personnel are instantly alerted to the issue via their preferred communication format: text, call, email, or a combination.
Simple
Designed to be customer-centric, our wireless temperature monitoring system is easy to install, and all it takes is a short training session to get users up and running on the intuitive system.
Secure
The temperature data our sensors collect is encrypted when sent to the CORIS servers. The logged cold storage data is then safely and permanently stored on these cloud-based servers.
Applications of Temperature Monitoring in Hospitals, Pharmacies, & More
What Our Clients Are Saying
CORIS is very easy to use. All the reports and graphs are easily accessed. They have a very good support system. If there is anything you need, they respond very quickly and are very helpful.
-Stacy Daly, RMA, Pediatric Place