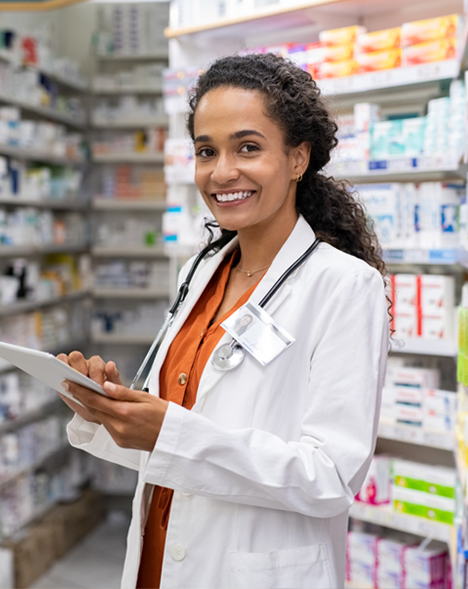 What
CORIS is proud to offer a comprehensive wireless temperature monitoring system for pharmacies that monitors temperature in medication and vaccine refrigerators.
How
Our temperature monitoring system for pharmacies monitors the temperature inside medication and vaccine refrigerators 24/7. When our cloud-based system detects temperature issues, staff receive real-time alerts to help protect the products your customers depend on. All temperature data is permanently stored in the cloud, making it easily accessible from anywhere you are.
Why
If vaccines and medications aren't stored at the proper temperatures at pharmacies, their potency can be impacted and they can be rendered ineffective. Our innovative system provides the data you need to keep medications and vaccines safe on-site, and maintain compliance with CDC regulations.
Complementary Pharmacy Options
Open door detection to ensure refrigerator doors are completely closed, and warm air cannot seep inside
Water leak detection from drain lines and other systems to avoid costly repairs to surrounding areas and remain productive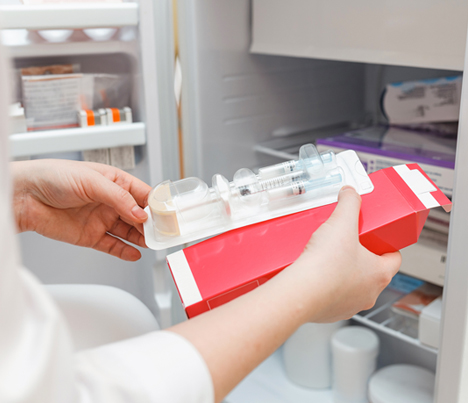 Why Coris Works with Pharmacies

CUSTOMER-CENTRIC
We've gone to great lengths to make our temperature monitoring system simple for the end user — with only an hour-training course needed to get up and running and DIY installation available. We pair these system qualities with a commitment to proactively helping clients and addressing any service requests in a timely manner.

CUSTOMIZABLE
Our lab temperature monitoring system is equipped with a three-tiered escalation system to indicate if conditions worsen. This gives you the flexibility to select who is notified based on the severity of the issue, as well as the time and day of the week, via either email, phone or text.

COST-EFFECTIVE
Choosing a temperature monitoring system for your pharmacy shouldn't be a debate between quality and price. While we're proud to offer a high-end product to customers, we bundle our hardware, software and support into an all-inclusive monthly subscription fee — with no upfront investment required in order to keep your medications and vaccines safe.

CUSTOMER BASE
CORIS temperature monitoring systems are used in well-known institutions and organizations across the U.S. The Smithsonian, Yale, Stanford University and John Hopkins Medicine are just a few of the customers we've built partnerships with and continue to use our products/services.