Research labs rely on energy-intensive equipment like freezers to perform work. Amid efforts to go green, it's important to understand just how much of an impact these freezers have and how to curb unnecessary energy use.
The Numbers: A Lab Energy Use Breakdown
Total Energy Use
Research labs use 10 times more energy (and also four times more water) as compared to office buildings.
Freezer Energy Use
The energy that plug-in lab equipment like freezers use is anywhere from 10% to 50% of a lab's total energy use.
Sustainable Approach
If all U.S labs reduced their energy use by 30%, the nation could reduce its annual energy usage by 84 trillion BTU.
How Are Labs Moving the Needle?
With ENERGY STAR ratings currently available for both -80°C and -20°C freezers, more labs are investing in energy-efficient appliances to support a green laboratory design.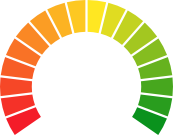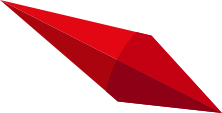 A Real-World Example: The Mayo Clinic
The Mayo Clinic has planned to replace 1,000+ ULT lab freezers with energy-efficient models. This transition is predicted to:
Decrease freezer energy consumption by 60%
Save the institution over $6 million in 10 years
The Value of a Freezer Exchange Program
The Columbia University Irving Medical Center adds financial incentives for labs to switch over to energy-efficient ULT freezers beyond their long-term energy savings. They negotiated a:
Discounted vendor rate of $11,000

(versus the original $14,000)*

10% rebate on qualified freezers
*The vendor rate includes the price of a recommended freezer monitoring system.
So How Do You Know It's Time to Make the Switch?
Energy current monitoring — like that provided by CORIS as part of a temperature monitoring system — offers the clearest picture of a freezer's energy efficiency and overall performance.

A Compressor Example
The Situation:
One of your freezer's compressors starts to use current that stretches outside predefined thresholds.

The Notification:
CORIS' energy current monitoring system will alert selected personnel of these deviations via phone, text, or email.

The Result:
Personnel can predict compressor failure before it happens, and know whether it's time for freezer repair or replacement.

Interested in trying out the CORIS energy current monitoring system?
Take advantage of our special offer to rent a gateway and a sensor for three months.