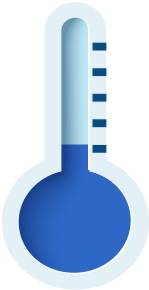 Temperature in Cold Storage:
Your Proactive Monitoring Guide
scroll down to start reading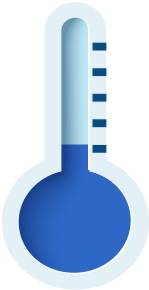 In even the most controlled environments, temperature in cold storage can be unpredictable. And when significant temperature fluctuations occur in refrigerators, freezers or LN2 tanks, the need to act fast to preserve valuable — and oftentimes irreplaceable — assets is paramount.
When a freezer fails, there is typically a 4- to 6- hour window to find spare freezer space and move samples before they're compromised. Because refrigerators aren't as well insulated as freezers, there's even less time to address temperature issues in those cases.
In this guide, we'll explore some of the causes of cold storage temperature failures and connect these experiences to monitoring solutions that help facilities across all industries stay proactive.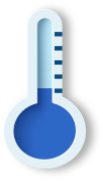 1
Power Outages
One in four companies experience a power outage at least once a month. Taking into account a rise in extreme weather events (from heat waves to wildfires), this number is expected to rise — and with that increase comes greater concerns around how to manage cold storage systems.
A Problematic Scenario:
In the middle of a hurricane, a blood plasma collection center loses power for several hours. Without the storage temperature data to prove that samples stayed frozen during this period of time, hospitals are unable to accept the plasma for patient use.
The Proactive Solution:
A remote temperature monitoring system that offers an internal battery option continues to record temperatures even while the power is out. Once the power is restored, the center's personnel reviews all of the stored temperature data during the outage to confirm the back-up generators for the freezer worked and proper temperatures were maintained.
Get the latest temperature monitoring news and insights delivered to your inbox.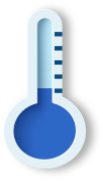 2
Equipment Failures
A single -80°C freezer usually costs between $8,000 to $14,000. With this type of investment, there's a reasonable expectation the system will last for the typical 10- to 15-year period. But that's not always the case. Out of 100 freezers, you'll probably get at least one to two every year that will fail.
A Problematic Scenario:
A lab that stores cardiovascular tissues experiences failures in some of their storage freezers, long before they reach their 10-year mark. One of the failures happens on the weekend, when no one is in the lab, and the issue isn't discovered until a few days later.
The Proactive Solution:
The freezers are outfitted with a temperature monitoring system that warns lab personnel of each failure via text message before temperatures reach dangerous levels. With no spare freezer space, personnel move samples to chests with dry ice to keep them from thawing.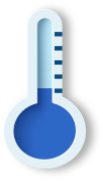 3
Tripped Circuit Breakers
While circuit breakers in industrial environments have high thresholds, they still have their limits. If the power circuit for a refrigerator, freezer or LN2 tank is inadvertently overloaded with other appliances or devices, the breaker can shut off as a means of protection and kill power to the cold storage system.
A Problematic Scenario:
After regular business hours, a maintenance worker at a museum plugs a vacuum cleaner into an outlet that happens to share a circuit breaker with a -80° freezer. The vacuum uses too much electricity, tripping the breaker and shutting off power to a monitoring system for a freezer that stores valuable plant and animal specimens.
The Proactive Solution:
Once the freezer monitoring system goes offline, respective museum staff receive repeated alerts to notify them of the issue, with notifications continuing until the freezer is back online. On-site, a simple flip of the circuit breaker switch resolves the problem and ensures specimens are safe.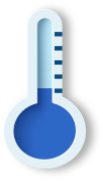 4
Internet Outages
Many facilities depend on backup generators to supply power in the event of a natural disaster. Even if the generators are working, there's a chance that the internet and phone systems are down. With no way for signals to be sent, personnel may never be alerted of power outages in the first place.
A Problematic Scenario:
In the middle of a hurricane, a food production facility experiences a power outage where backup generators continue to provide power for cold storage, but communication is lost with personnel off-site. Because of this disconnect, the staff is unaware of the power failure.
The Proactive Solution:
Thanks to a cloud-based remote temperature monitoring system, the facility's staff receives alerts to the power outage even though the internet and phone systems are down. They knew when to go on-site and refuel the generator to maintain a power supply to the cold storage systems. The monitoring continues to take temperature readings during the internet outage, and once restored, forwards all the stored readings.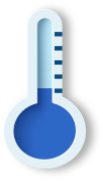 5
Accidental Unplugging
Major mechanical failures can be a result of simple human error. Case in point: the power cord for a refrigerator or freezer is mistakenly unplugged. Cleaning crews may unknowingly unplug a cold storage system to plug in another device, or it's possible that the movement of the system for maintenance purposes could be the culprit.
A Problematic Scenario:
As part of a bi-monthly inspection of a pharmacy freezer, a maintenance worker wheels the freezer away from the wall. Considering its significant weight, the worker uses substantial force to move a freezer — so much so the freezer is pulled too far from the wall, unplugging it from the outlet.
The Proactive Solution:
The unplugging of the device triggers a power monitoring system notification to pharmacy staff that the freezer is offline. A team member already at the facility is able to take ownership of the issue, promptly addressing it and marking it as resolved.

6
A Safety Net: Comprehensive Temperature Monitoring
At CORIS, we recognize there's a lot that goes into monitoring cold storage systems — and there's a lot at stake. That's why we've developed a state-of-the-art temperature monitoring system that takes the burden off personnel, and lets you focus on what you care about most: research.
Cloud-Based
Access real-time temperature data whether inside or outside of a facility, from the convenience of any device — even if internet or phone systems are down.
Customizable Alerts
Enable a three-tiered alert escalation scale so the right people are notified of issues in real-time, with alerts repeated until a staff member marks the issue as resolved.
Battery Back-Up
Internal battery packs allow you to store temperature data even in the event of a power or internet outage, so you can verify adherence to compliance guidelines with relevant third parties.